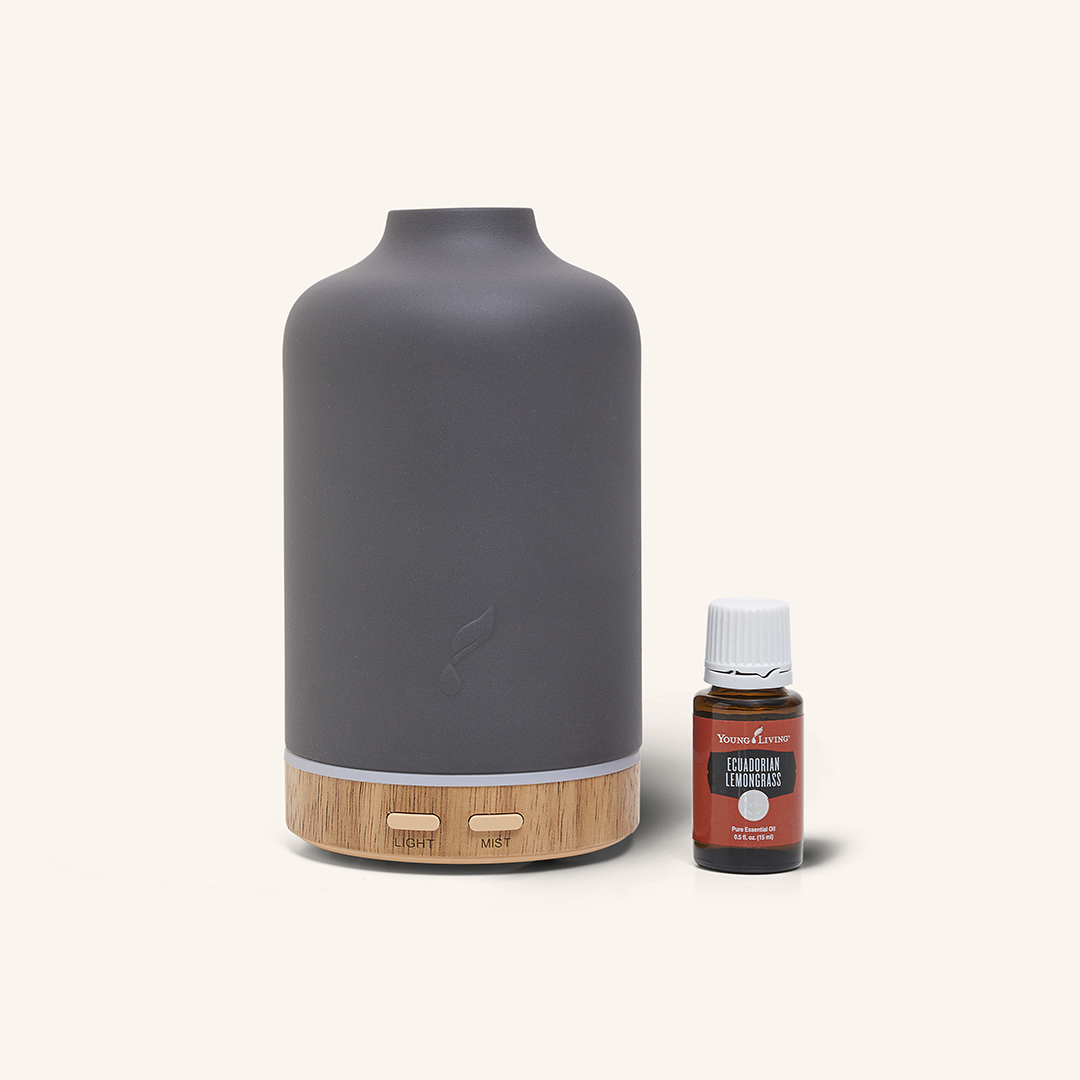 Made with beautiful terra-cotta clay and sustainable rubberwood, Young Living's exclusive Ember Diffuser adds a sleek, natural design accent to any home.
This collection includes:
Ember Diffuser
Ecuadorian Lemongrass essential oil, 15 ml
Get to Know
PRODUCT BACKGROUND
The Ember diffuser cover is carefully crafted from natural terra-cotta clay, molded, hand-refined and baked in a kiln for 10 hours. The base is constructed from sustainable rubber-wood cultivated in Thailand from mature trees previously tapped for rubber production. Between these two natural materials is a luminous ring of light reminiscent of a glowing ember. With eight light options and two operating modes, Ember brings designforward elegance and pure aromatherapy to your space

Product Snapshot
FEATURES & BENEFITS
Coverage area of a medium-sized room, approximately 375 square feet (35 square meters)

High diffusion mode can di!use up to 3.5 hours

Intermittent mode can diffuse up to 7 hours

Has eight color options that can run independent of diffuser function

Features a terra-cotta cover and rubber-wood base made of natural materials

Compact, space-saving size is ideal for tabletops and offices

Subtle lighting feature makes it a perfect addition for your bedroom at night

CONTENTS

Ember Diffuser
AC Adapter
Operation manual
Suggested Uses
DIRECTIONS
Fill the reservoir with water and add 8-20 drops of essential oil. Select di!usion and light modes and enjoy.
CAUTIONS: For safety and care information, refer to the Ember Diffuser Operation Manual.