Skin care is more than just a surface-level beauty concern. As your body's largest organ, your skin is your first line of defense when it comes up against various elements like the environment, weather, bacteria, germs and more.
You may not always be aware of all the different toxins your body is exposed to and absorbing day in and day out, but as you take care of your skin, finding natural products that are safe for your body and effective in nourishing and protecting your skin is so important.
We know what you're thinking:
Investing in the health of your skin sounds like a high-maintenance undertaking! The truth is, three basic steps taken morning and night, are all you need to set the foundation for your skin care practice and to properly care for your sensitive facial skin, naturally.
A consistent routine can help your skin look and feel its best regardless of your skin type (dry, oily, combination, sensitive, aging, etc.).
Step 1: Cleanse
Help your skin breathe without stripping the skin's natural oils. Cleaning your face twice a day will wash away dirt and substances that can lead to clogged pores, breakouts and dull skin. Plus, it can help wash away those environmental pollutants that can contribute to premature aging and collagen breakdown, cell damage and more.
What works?
Step 2: Tone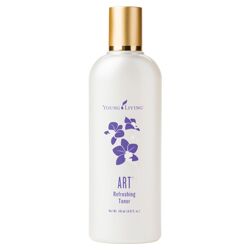 Toning helps to restore your skin's natural pH levels while removing the final traces of dirt, dead skin cells and makeup. It is often overlooked, but this step also helps reduce redness, minimize the appearance of pores, and ensure that subsequent skin care products like moisturizers, serums and masks work more effectively.
What works?
Pro Tip: Add 1-2 drops of Frankincense to your toner cotton ball before applying.
Step 3: Moisturize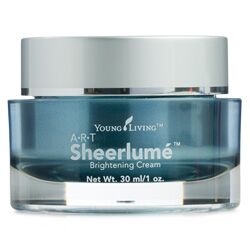 Protect and hydrate skin morning and night. This will keep your skin looking and feeling healthy and radiant. It's important to remember that as we age, our skin becomes dryer, requiring more moisturizing.
What works?
Pro tip: Combine 1-2 pumps of ART Light Moisturizer or a small scoop of Sheerlumé with your mineral foundation powder to create a tinted moisturizer or liquid foundation that evens the appearance of skin tone.
---
When it comes to achieving the complexion you desire, it's easy to become inundated with different skin care routines and products. But it's important to remember, it's about keeping it simple and consistent as you set the foundation for healthy-looking skin daily.