Young Living December Promo
December 2019
The spirit of the season arrives in silence. You can't hear it – you feel it, you know it, you believe in it. With belief in your heart, the spirit of the season is contagious – directing our focus to the goodness of others and the simple joy that comes from gratitude.
Spread that magic with those you love through meaningful moments and thoughtful gestures that spark hope and cheer in someone's heart.
Share your festive favourites like Cinnamon Bark, Christmas Spirit, Raven, Frankincense and Believe to inspire merry and magic moments. Plus, make spirits bright by adding a few drops of Peppermint+ to your favourite holiday treats. No matter what the season has in store, we believe it may be the most special one yet.
Reach any of the PV minimums this month to qualify for these free essentials and enjoy the Essential Rewards (ER) exclusive bonuses when you reach 100+ PV or 190+ PV in a single monthly order.
Each month you have the opportunity to place TWO orders on your account to get double the promos! One of those orders can be done on Essential Rewards where you get even more free goodies from Young Living!
100 PV Reward
Peppermint+ (ER Bonus*): Add a burst of cool flavour to your festive treats! Peppermint+ is versatile – try experimenting with your baking or adding a swirl to your favourite hot beverage.
190 PV Reward
Cinnamon Bark: Evoke feelings of merry, cheer and memories of holiday treats by inviting this sweet and spicy aroma home! Diffuse to eliminate odours and create a warm, welcoming (and undeniably cozy) environment in your home over the holidays.
Christmas Spirit (ER Bonus*): Do you believe in magic? This joyful blend of Orange, Cinnamon Bark and Black Spruce brings out all the happiness and comforts of the holiday season. Diffuse its spicy, warm aroma to instantly fill your hearts and home with holiday vibes.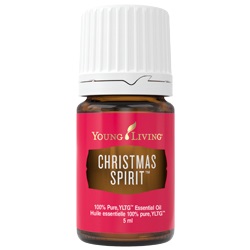 250 PV Reward
Raven, 15 ml: If you're feeling the effects of dark winter nights, reach for Raven to brighten your day. A powerful blend of Ravintsara, Peppermint, Eucalyptus Radiata, Lemon and Wintergreen, its comforting and refreshing aroma soothes and sparks the magic within.
300 PV Reward
Frankincense: Frankincense has been cherished for centuries for its skin enhancing benefits and earthy, uplifting aroma. Include in your skincare routine for a smooth, healthy glow or diffuse to inspire feelings of comfort and gratitude.
400 PV Reward
Believe (15 ml): This grounding, uplifting blend of Frankincense and Idaho Blue Spruce inspires feelings of strength and peace. Fill the season with a sense of magic and miracles by diffusing this special blend and set your imaginations free to dream and believe.
**These statements have not been evaluated by the Food and Drug Administration. This product is not intended to diagnose, treat, cure, or prevent any disease.