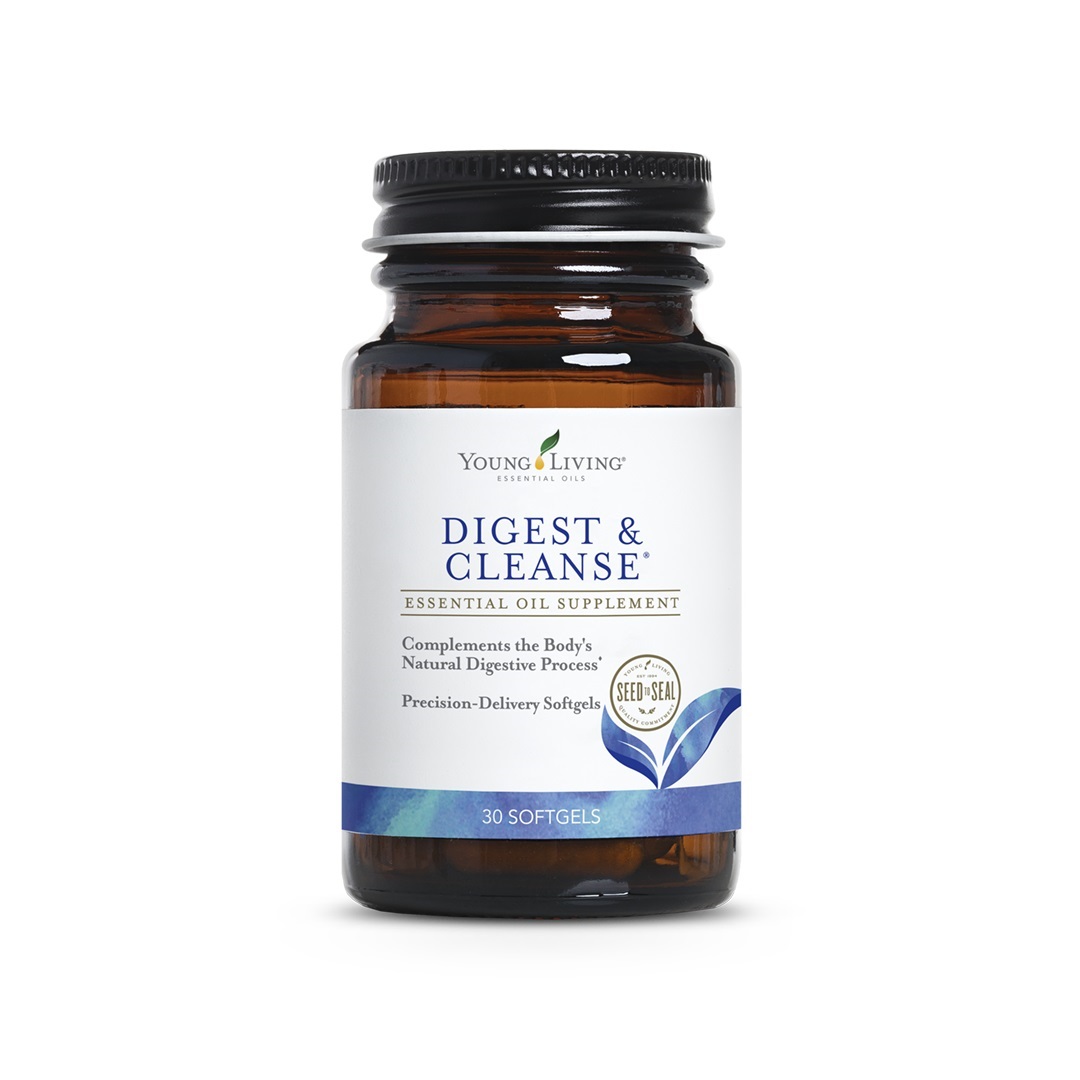 Digest & Cleanse™ soothes gastrointestinal upset and supports healthy digestion.* Stress, overeating, and toxins can irritate the gastrointestinal system and cause cramps, gas, and nausea that interfere with the body's natural digestive and detox functions. Supplementing with Digest & Cleanse will soothe the bowel, prevent gas, and stimulate stomach secretions, thus aiding digestion.* Digest & Cleanse is formulated with clinically proven and time-tested essential oils that work synergistically to help prevent occasional indigestion and abdominal pain.* Precision Delivery™ softgels release in the intestines for optimal absorption and targeted relief and to help prevent aftertaste. This product can also be used in conjunction with any cleansing program, including Young Living's 5-Day Nutritive Cleanse™.
How to Use
Take 1 softgel 1 to 3 times daily with water 30-60 minutes prior to meals.
Caution: Keep out of reach of children. If pregnant or if you have a medical condition, consult with a health care professional before use.
Ingredients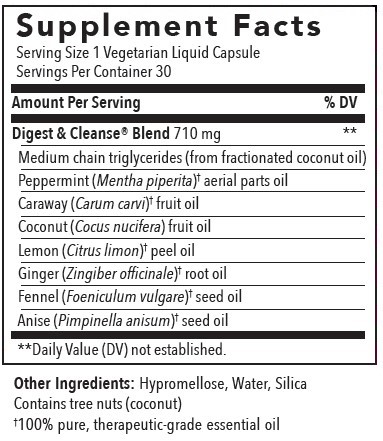 Peppermint essential oil (Mentha piperita), Caraway essential oil (Carum carvi), Lemon essential oil (Citrus limon), Ginger essential oil (Zingiber officinale), Fennel essential oil (Foeniculum vulgare), Anise essential oil (Pimpinella anisum), Virgin coconut (Cocus nucifera) oil, Fractionated coconut (Cocus nucifera) oil, Gelatin, glycerin.
†100% pure essential oil