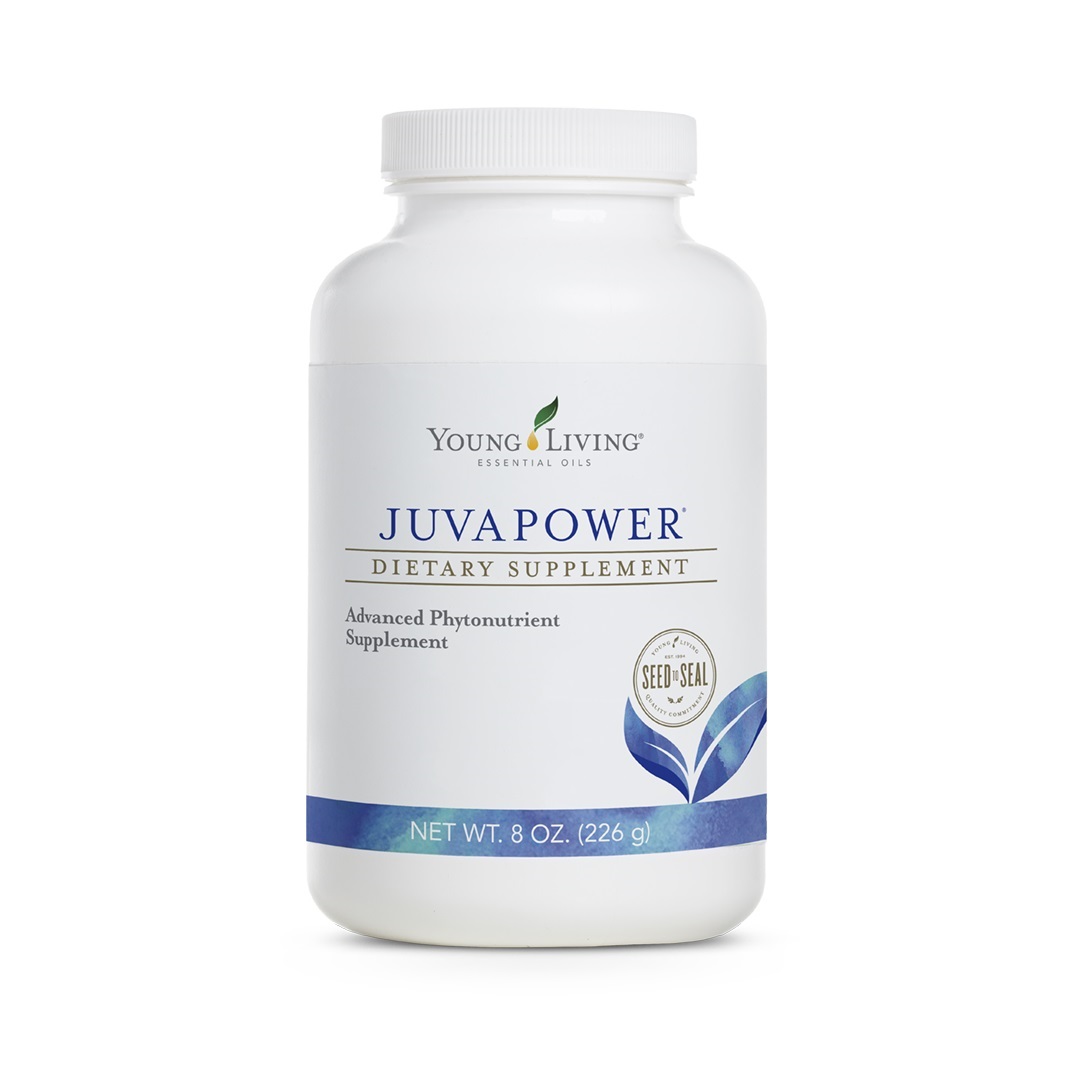 JuvaPower® is a high antioxidant vegetable powder complex and is one of the richest sources of acid-binding foods. JuvaPower is rich in liver-supporting nutrients and has intestinal cleansing benefits.*
* These statements have not been evaluated by the Food and Drug Administration. Young Living products are not intended to diagnose, treat, cure, or prevent any disease.
How to Use
Sprinkle 7.5 grams (1 tablespoon) on food (i.e., baked potato, salad, rice, eggs, etc.) or add to 4-8 oz. purified water or rice/almond milk and drink. Use JuvaPower three times daily for maximum benefits.
Keep in a cool dry place. Do not expose to excessive heat or direct sunlight. If pregnant or under a doctor's care, consult your physician.