Young Living November Promo
November 2019
Suddenly the days are cooler, shorter and busier than before. This is the perfect season for turning your attention and focus inwards. Find ways to start supporting your mind and body now so you can reduce your chance of feeling under the weather as the holiday season inches closer and closer. You can't give to others if you don't give to yourself first. So instead of letting 'you' time take a back seat to your growing to-do list, move self-care to the top of your list and make your wellness essential.
With self-care, you spark the wellness within and tackle the season with a clear head and a full heart.
Reach any of the PV minimums this month to qualify for these free essentials and enjoy the Essential Rewards (ER) exclusive bonuses when you reach 100+ PV or 190+ PV in a single November Monthly order.
Each month you have the opportunity to place TWO orders on your account to get double the promos! One of those orders can be done on Essential Rewards where you get even more free goodies from Young Living!
100 PV Reward
Lavender, 15 ml (ER Bonus*):Lavender is popular among seasoned essential oil enthusiasts and beginners alike! One of the most versatile essential oils in the world, Lavender has an iconic floral scent that both refreshes and relaxes. A must-have in any self-care routine, Lavender is balancing and calming when diffused or diluted and applied topically.
190 PV Reward
Grapefruit, 15 ml:Grapefruit is a citrus favourite – for good reason! With its sweet, invigorating scent Grapefruit inspires feelings of joy and playfulness. Grapefruit also has skin-loving properties that leave your skin smooth and glowing, making it the perfect addition to your skincare routine.
Thieves, 15 ml (ER Bonus*): Skip cough & cold season this year! Clove, Lemon Cinnamon, Eucalyptus Radiata and Rosemary combine to create this signature YL blend known for its rich, spicy aroma. Diffuse Thieves to welcome guests with a burst of warmth – or apply to the bottoms of feet at the first sign of a sniffle!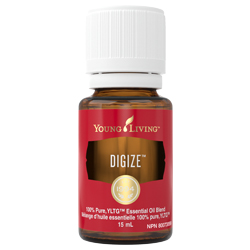 250 PV Reward
DiGize, 15 ml: Whether it's sore muscles or digestive discomfort that's getting you down, DiGize is the spicy blend of tarragon, ginger and peppermint that you'll want to keep on-hand! Mix a couple drops with your favourite carrier oil for a soothing post-workout massage. Or add an AromaGlide Roller Fitment for a smooth application on your abdomen after a hearty meal.rty meal.
300 PV Reward
Peace & Calming, 5 ml:A go-to essential for any self-care ritual, Peace & Calming inspires comfort and ease in body, mind and home. This fragrant blend of Tangerine, Orange, Ylang Ylang and Blue Tansy gently yet effectively soothes the nervous system. Diffuse or apply to the bottoms of feet to uplift the spirit, promote relaxation and a deep sense of peace – the perfect addition to a bedtime routine!
AromaGlide Roller Fitments (10 pack):Transform your go-to essentials into portable roll-ons in a snap! Simply remove the standard dropper, snap on the fitment and voila! Now you can enjoy a versatile, smooth application of all of your must-have essentials with a carrier oil of choice – for wherever the season may take you.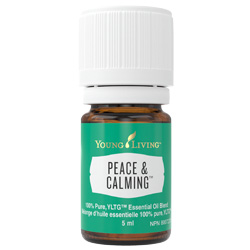 **These statements have not been evaluated by the Food and Drug Administration. This product is not intended to diagnose, treat, cure, or prevent any disease.