When I first started using essential oils (EOs)  my main interest was in the physical benefits they provided for soothing my joints, respiratory support for my daughter, and calming GI upsets for my clients.  Then I fell in love with their use for emotional support and used them for "shifting" my moods into a better place.  Many overwhelmed clients loved the ease of diffusing oils for calming nervous tension.  For the past year, my focus has moved to cooking with essential oils – elevating my recipes to true perfection!
EOs are molecularly very different from cooking oils.  Whereas cooking oils are fatty, essential oils dissolve in fats but are themselves not "oily."
One to three drops (they are very potent) of an oil can brighten and transform a dish in a way that I have never before experienced. The easiest way to incorporate oils into a recipe is to use them in place of the same ingredient.  For example, I always add lime juice to Mexican bean dishes.  If I don't have fresh lime on hand, the essential oil provides another way of adding lime essence.  Even better is my "flavored-squared" approach to boosting flavor.  This technique includes using the essential oil along with the same flavor juice. After my salmon is cooked, I top it with a teaspoon of fresh lime juice that is infused with one drop of lime essential oil.  This works great along with a chili-lime or "Old Bay" type of fish seasoning applied prior to baking.  Each source of the lime flavor (juice and EO) provides a different aspect of lime essence, creating 5-star flavor!
In addition to bringing your recipes over-the-top, citrus essential oils come with the added benefit of containing limonene – potent activators of detoxification enzymes.  Limonene is most concentrated in the peel, where citrus oils are extracted from.  Citrus EOs are by far my favorite oils for all types of cooking – marinades, baking, vegetable dishes, and curries.
A few pointers on using essential oils in cooking:
Start by using EOs that are distilled from plants that you would normally consume such as lemon, basil and cinnamon.
Use only organic 100% pure oils labeled "supplement" such Young Living's Vitality line.
Add 1 drop and flavor test. Increase by adding only 1 drop at a time.
For super-strong oils such as basil and oregano, put a toothpick into the oil bottle, then use the toothpick to stir the oil into the recipe.
Although EOs do not contain protein (the allergenic component of a food), if you are allergic to basil – be on the safe side and don't use that oil. There are many others to choose from.
Whenever possible, protect all the beneficial oil compounds by adding them after the heat is turned off.
To assure even dispersing throughout the recipe, first add EOs to a spoon of olive (or other fatty) oil or liquid taken from the pan. Mix the essential oil into the spoon contents; then stir this mixture into the recipe.
Some EOs are thin and several drops will pour out quickly, so be careful and pour into a spoon first for optimal control.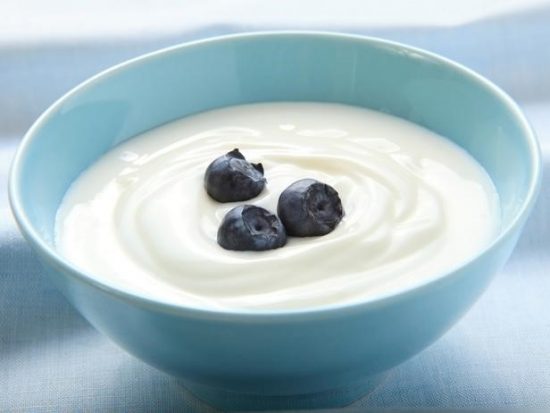 Here are few easy ways to start using essential oils to boost the flavor of your favorite foods: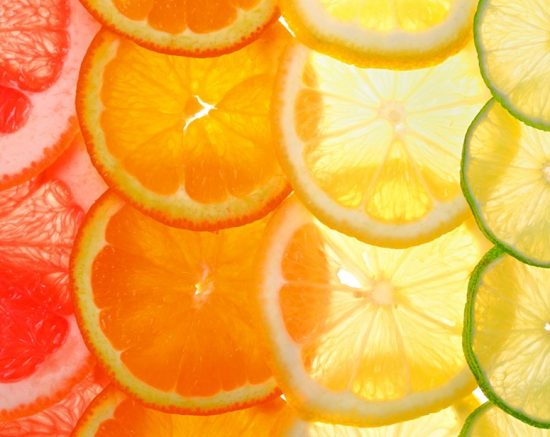 Add a 1-2 drops of lemon and orange EOs to a cup of plain yogurt along with vanilla extract and your favorite sweetener. I use Lakanto for a good tasting natural no-sugar sweetener.
Boost the flavor of homemade or store-bought guacamole with 1-2 drops of lime oil.
Add 1 drop of lemon to your tea or your glass or stainless steel water bottle.
Add 4 drops of ginger EO to a cookie or sweet bread recipe.
Add basil and black pepper EOs to anything with a tomato base.
Pair lemon EO with turmeric in coconut oil for sautéing tofu
Instead of making broccoli the same way you have for the past 10 years, kick-it-up a notch with 2 drops of lemon and 1 drop of basil EO.
Add 2 drops of orange EO to homemade cranberry sauce.
Practice my "flavor-squared" technique by adding cinnamon EO along with cinnamon powder to pumpkin pie.
Have fun experimenting.  I often use 2 different EOs in one recipe.  Lemon is a fantastic oil to start with – it will transform your recipes!
Marie Ruggles, MS, RD, CN, CDE
Nutritionist/Essential Oils Educator/Certified Diabetes Educator