Chemical-free skin care is one of my top uses of essential oil infused products.
According to the Environmental Working Group, women use nine products daily, that contain contain 126 chemical ingredients. These toxins show up in shampoo, toothpaste, deodorant, lip balm, sunscreen, moisturizer, serums and makeup.
Most people use cosmetics and other personal care items without a second thought, believing that the government oversees their safety. Not so. The FDA requires no pre-market testing.
Many of these ingredients have been linked to cancer.  Chemicals migrate from the skin into your body.
No premarket safety testing is required for the industrial chemicals that go into personal care products. According to the Office of Cosmetics and Colors at the FDA "…a cosmetic manufacturer may use almost any raw material as an ingredient." The FDA does no safety testing, instead authorizing the cosmetics industry to self-police. Over its 36 years, they've only rejected 11 ingredients. By contrast, the European Union has banned hundreds of chemicals in cosmetics (European Commission 2012).
Take any chemical name from the ingredient list on your household cleaners, shampoo or make-up………put it into Google preceded by "dangers of."  See what comes up.
Young Living is about a chemical-free lifestyle.  Consider swapping out 1 chemical-laden product per month for a clean product such as Thieves Household Cleaner, Lavender Hand & Body Lotion or Thieves Toothpaste.
Nourish your skin and promote a youthful glow with these top-selling
oil-infused skin care products.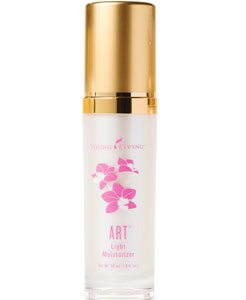 Lavender Hand & Body Lotion