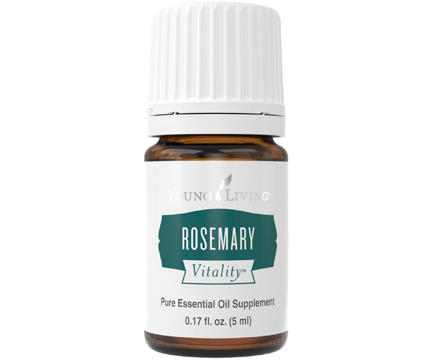 Rosemary is a flavorful herb that's celebrated for its role in the culinary world, especially in Italian dishes. Rosemary Vitality™ essential oil lends a uniquely herbaceous taste to every dish it's featured in, making it perfect for many savory recipes.
As a dietary supplement, Rosemary Vitality is loved for its naturally occurring constituents eucalyptol and alpha-pinene, which can help maintain overall wellness*. Rosemary also happens to be an important ingredient in many Young Living products, including Thieves®, En-R-Gee™, and JuvaFlex™ essential oil blends and Essentialzymes-4™ and Inner Defense® supplements.
How to Use
Dilute 1 drop with 4 drops of carrier oil. Put in a capsule and take once daily.