Simply Delicious Cinnamon Fruit Dip Recipe
Of all the perfect culinary pairings in the world, cinnamon and fruit might just be our favorite! With a few easy ingredients and five minutes, you've got a perfectly spiced dip that's ready for serving.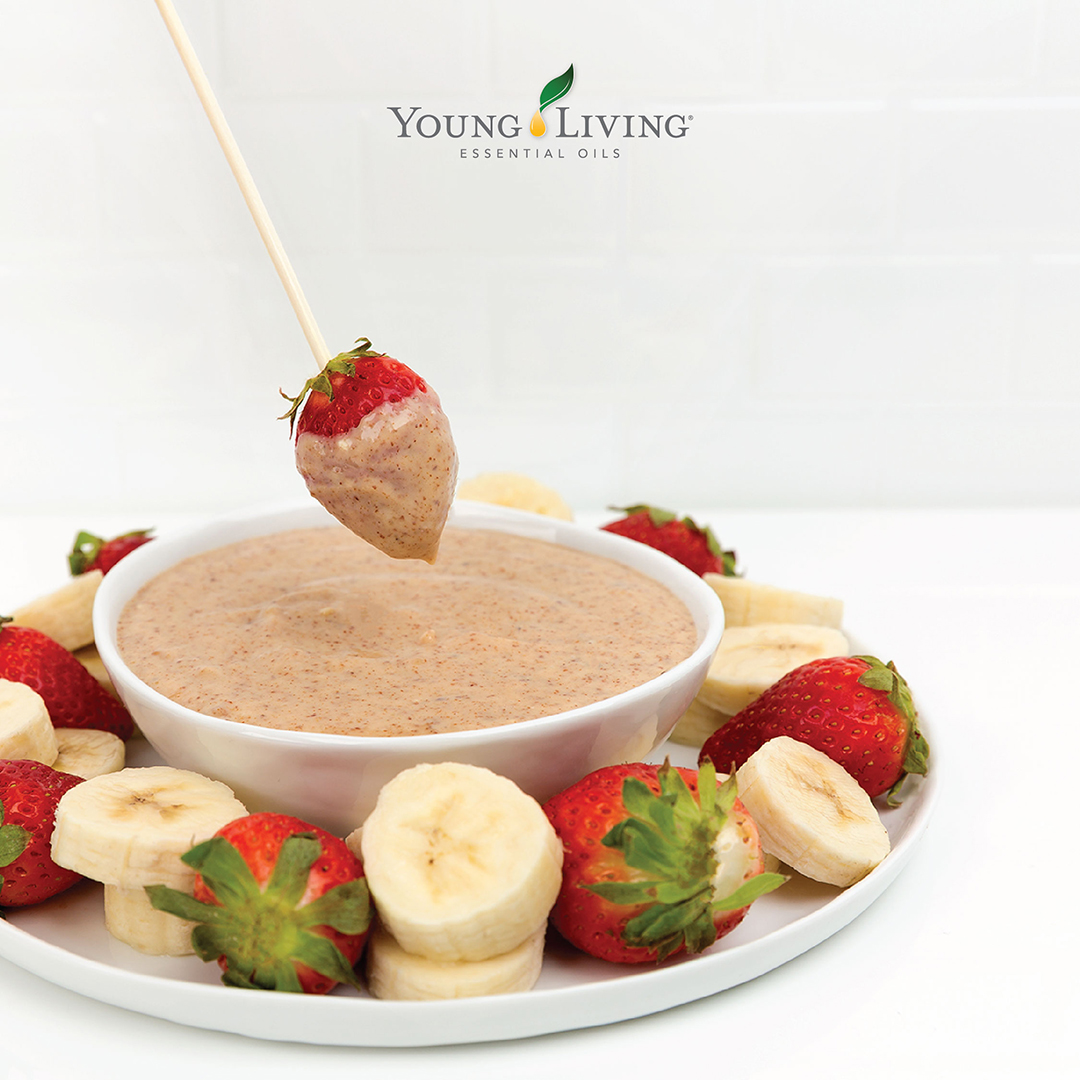 Ingredients
½ cup nut butter of your choice
¼ cup honey
1 cup plain Greek yogurt
1–2 drops Cinnamon Bark Vitality™ essential oil
Instructions
Mix the honey and nut butter together in a small bowl.
Add the yogurt and Cinnamon Bark Vitality and whisk to combine.
Dip your favorite fruits! Apples, bananas, and strawberries pair beautifully.
COPYRIGHT (C) 2016 – ALL RIGHTS RESERVED – YOUNG LIVING
For more great recipe ideas, click the Recipes link at the top of the page.