There are over 26,000 published studies on the safe and effective use of essential oils. As a new user many years ago, I dove right into the chemistry of essential oils. Just as there are microbiologists and biochemists, there are also essential oils chemists.
What I find most interesting, is the variety of practitioners who are interested in embracing the benefits of essential oils. This is evidenced by the diversity of professional journals that publish essential oils research. Here is sampling of a few of those journals publishing essential oils research:
DIABETES OBES METAB
AM J DIGESTIVE DISEASE
AM J CLINICAL NUTR
BEHAV BRAIN RESEARCH
NUTR NEUROSCIENCE
BR J NUTRITION MOL PHARMACOL
J COSMETIC DERMATOLOG
LEUKEMIA RES J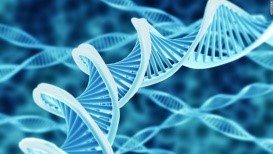 With my core healing approach to nutrition I have utilized many tools to support a more rapid shift to wellness. This "core" systems approach is what I see in much of the essentials oils research. Due to this growing body of research and clinical efficacy, I believe oils will be in every home in 20 years. They are already used in many hospitals, integrative wellness centers, pharmacies and veterinary offices.