When you're a woman-on-the-go, having some ingenious beauty hacks at the ready can help transform your makeup routine (and the time it takes you to get ready).
That's why we're sharing 5 savvy secrets using Savvy Minerals makeup that'll arm you with some nifty, time-saving tricks that are sure to step up your beauty routine!
DIY Tinted Moisturizer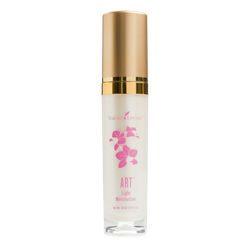 Pressed for time? A tinted moisturizer is a girl's best friend to keep skin feeling hydrated and looking great! No time-consuming layering here, just light, even coverage that helps get you out the door!
Add 2-3 pumps of ART Light Moisturizer to back of clean hand.
Tap in Savvy Minerals Foundation base colour of your choice.
Mix together with makeup brush.
Apply to face and blend evenly.
For fuller coverage, add more mineral foundation powder to moisturizer.
Swipe on Eye Primer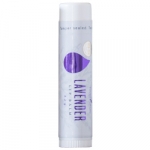 Whether your eye makeup is soft and natural or bold and dramatic, the last thing you want is creasing, smudging or fading. Eye primer is a quick and simple solution to help your eyeshadow stay on longer.
Swipe a thin layer of Lavender Lip Balm on your eyelids as primer.
Apply Savvy Minerals eyeshadow in desired shades and blend.
Get Cheeky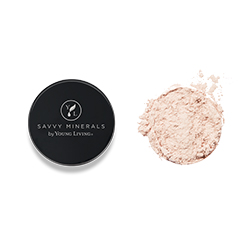 Adding colour to your cheeks can give you a flush of colour, contour or highlight to play up your best features. And your Savvy mineral powders are versatile enough to create custom colours for your cheeks:
Use a darker shade of Foundation powder as contour.
Mix eyeshadows as blush – Spoiled can give you a nice sunkissed, peachy colour.
Mix any combination of your mineral powders together to get your desired colour and tone.
Goodbye Gray Hair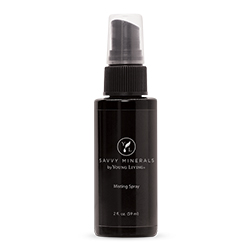 Did you know? Savvy Minerals MultiTasker works great to temporarily cover up gray roots! Brush MultiTasker on roots with a small makeup brush and spritz with Misting Spray to set!
Clean your makeup brushes
Oil, dirt and even bacteria can get trapped in the bristles of your makeup brushes. Keeping brushes clean helps ensure healthy skin and consistent makeup application – plus it's as easy as washing your hands!
Pump 1-2 pumps of Thieves Foaming Hand Soap into palm.
Swirl wet makeup brush bristles in palm to lather.
Rinse bristles under running water (avoid getting water on the brush handle).
Repeat above steps until water runs clear.
Gently wipe bristles clean and reshape bristles. Lay flat on cloth to dry.
---